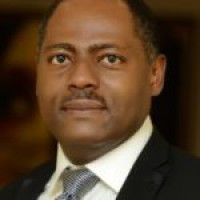 Ed Ubong
President

Nigerian Gas Association
BIO
Ed Ubong is the President of the Nigerian Gas Association (NGA), the umbrella association for gas advocacy and development in Nigeria. He is also a member of other professional associations including the Society of Petroleum Engineers.
Ed is the Managing Director of Shell Nigeria Gas Limited (SNG) and is responsible for leading the company and safely delivering its domestic gas growth aspirations. He is passionate about unlocking the domestic gas to energy value chain.
He joined Shell in 2001 as a Systems Engineer and has worked across various functions in the organisation including Strategy, Deal delivery and Asset Commercial.
He holds a Bachelor's Degree in Electrical & Electronics Engineering from the Federal University of Technology Owerri; Masters Degree in Engineering from the University of