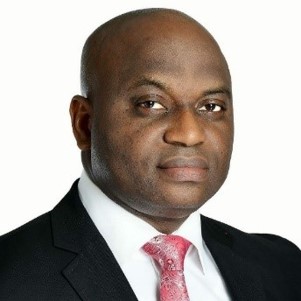 Timothy Jaiyeoba
Managing Director

StrateDelta Nigeria
BIO
Timothy has over nineteen (19) years of experience in the oil and gas industry, served in Department of Petroleum Resources (2001 – 2002), worked in Morpol Engineering Services (February 2003 – May 2004), and Addax Petroleum (May 2004 to December 2018).
In January 2019, he founded StrateDelta Nigeria Limited, a strategy and foresight consulting firm, with the aim of "Using Strategy to Improve Business Value". He believes in "The Future of Human Potential" with the strategic goal of People and Organizational Transformation using Strategic Foresight as the Operating System (Enabling Cultural Environment) and Sustainability as the Dominant Paradigm (Worldview and Mindset).
Timothy had his first degree in Chemical Engineering (B.Eng) from Ahmadu Bello University Zaria, a second degree in Master of Process Engineering (MPE) with Distinction from University of Lagos (Chemical Engineering Department), and two (2) MBAs from Edinburgh Business School (EBS), Heriot-Watt University, UK [with specialization in Strategic Planning, and Oil & Gas Management]. 
He has professional certificates for Project Management Professional (PMP); Certified Cost Professional (CCP); Strategic Management (SMC) from St. Bonaventure University/LBL Strategies, USA; Certified Foresight Practitioner (CFP) from The Futures School/Kedge, USA. He is member of the Global Foresight Advisory Council (GFAC) for The Futures School, Florida, USA.